2014 was a great year for EFL podcasts with several sprouting up like veritable fungi. I'm a huge fan of podcasts and think they can be a great way of learning while doing other stuff. So what TEFL podcasts are there and more importantly are they any good?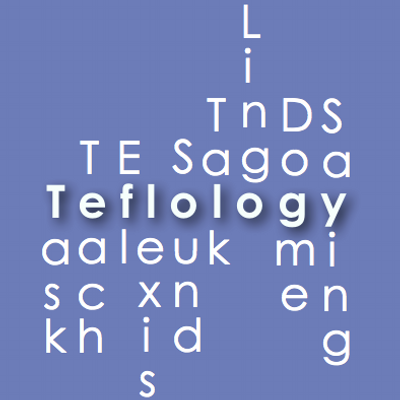 1. TEFLology
TEFLology is 45 mins, fortnightly podcast. The three guys who host it are, I think, lecturers in Japanese universities, which perhaps gives the podcast more of a slant towards applied linguistics, over TEFL topics. The very early episodes were quite unpolished, and there are still moment where the conversation just seems to fade out into 'yeah...mmm....right' kind of moments but they seem to be getting better at editing these out. The Podcasts is usually divided into a 'TEFL pioneers' section, TEFL news and a more general discussion of some ELT topic like DuoLingo, linguistic imperialism or TPR. Overall The podcast is well-researched and well worth a listen. In fact the level of research they seem to put into the episodes does make me fear they will burn themselves out. The podcast has recently had an impressive list of guests such as Nina spada, Widdowson and even an 'explicit' interview with Rod Ellis. It's also worth listening to for the 'home-made' jingle at the start.
This podcast is almost the complete opposite to TEFLology. It's ESL focused rather than EFL and is hosted by two Americans,
Jean Dempsey and Stephanie Axe who I think are adjunct professors (?) at a US university. They have had a number of interesting episodes on things like '
What's the last P in parsni
p' and recap of goings on at
the TESOL conference
. I find this podcast interesting because I feel I get very little exposure to US TEFL culture and ideas. Obviously ELT is big over there too and I know their system is somewhat different to the UK, but I'm not entirely sure how. That said,
in a number of episodes they have talked at length about catering for student learning styles and then were quite positive
about prescriptive
grammar
, -my two pet hates.
Consequently I wrote
a rather negative review
of them. Since that there hasn't been another episode. I hope the two events are not related. They have reassured me they will be back in the New Year, so here's hoping.
3. KKCL podcast
I thought kKCL was a pretty good podcast, with fairly high production values and a nice style. Their fifth episode was on the topic of learning styles. Guest Marjorie Rosenberg, discussed her new book with host Phil Keegan. I thought this particular episode was a good illustration of the problems with learning styles and so I wrote about it here. Unfortunately the podcast seems to have stopped after this. I hope the two events were not related. The curse of EBEFL? I hope not. Will 2015 see a reappearance of KKCL? Only time will tell.
This podcast is the brand spanking new kid on the block. W
ith only 3 episodes so far it may not seem worth reviewing but host Andrew Bailey has already managed to bag interviews with Scott thornbury and Ahmar Mahboob.And if that weren't enough he also got a guest anecdote from none other than the Master of TESOL himself, Mike Griffin.
I f you've heard the 'freakanomics'
podcast
, you may feel this has a similar vibe.
This
podcast
is new so it's hard to say how it'll turn out but it's compact and slick and I've got this on my 'one to watch' list. It certainly has a lot of potential.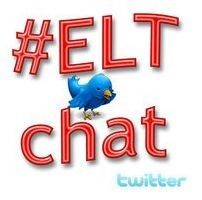 Last but not least is ELTchat, the companion to the twitter #ELTchat. I have to include this because James Taylor would kill me if I left it out. This is a great podcast which includes well known, tweeters and bloggers like Vicky Loras, Tony Gurr and Marisa Constantinides. However so far it has only had about 12 episodes over four years and
has only had one episodes in the last year (2014) which makes me wonder if perhaps it isn't in need of a bit of love and attention? James?
Hopes for 2015
I hope some of the podcasts mentioned here are produced a bit more regularly. It'd also be great to see a podcast offering actual advice for teachers about jobs, something like "guide to teaching in..." and each week the country would be different.
It'd also be nice if podcasts included more NNS as hosts and if we saw more women hosts as well.
Did I get anything wrong here? Anything I need to add? Did I miss out any podcasts you think are great?
Let me know in the comments.
P
art 2 here.